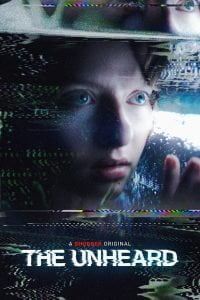 The Unheard follows 20-year-old Chloe Grayden (Lachlan Watson), who after undergoing an experimental procedure to restore her damaged hearing, begins to suffer from auditory hallucinations seemingly related to the mysterious disappearance of her mother.
Shudder debuts the movie via their streaming service in the U.S., Canada, the UK, Ireland, Australia and New Zealand.
Directed by Jeffrey A. Brown (The Beach House).
Written by Michael Rasmussen and Shawn Rasmussen (duo behind The Ward, The Inhabitants, Crawl).
The Unheard premiered on Shudder on March 31, 2023.
Director: Jeffrey A. Brown