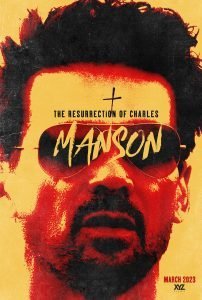 A couple goes to the desert for a romantic weekend and shoots an audition for a role in an upcoming film. Their holiday quickly turns deadly as they are the target of a Cult that carries on the evil beliefs and murderous practices of the Manson Family. This Cult believes they can resurrect the ultimate object of their obsession – Charles Manson himself – through a shocking ritual of human sacrifice.
XYZ Films distributes in the US.
Filmed in California.
The directorial debut of Remy Grillo (oldest son to actor Frank Grillo, who also stars in the film).
XYZ Films released The Resurrection of Charles Manson on VOD and Digital on March 16, 2023.
Director: Remy Grillo