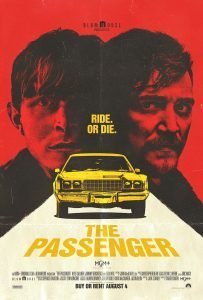 Randy (Johnny Berchtold) is perfectly content fading into the background. But when his coworker Benson (Kyle Gallner) goes on a sudden and violent rampage leaving a trail of destruction in his wake, Randy is forced to face his fears and confront his troubled past to survive.
Filmed in New Orleans, Louisiana.
Directed by Carter Smith (The Ruins, Swallowed).
No relation to the 2021 Spanish horror movie with the same name.
Paramount released The Passenger on Digital and On Demand on August 4, 2023.
The Passenger premieres on MGM+ later in 2023.
Director: Carter Smith